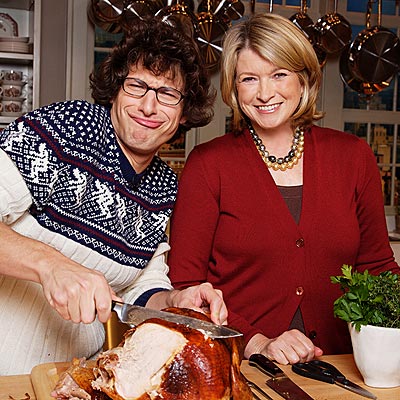 "Andy Samberg lends Martha Stewart a hand (and almost a finger!) carving turkeys on The Martha Stewart Show in New York on Wednesday. Afterwards, the SNL comedian immediately hopped on a plane to California to join his family for the holidays."
From:
http://www.people.com/people/gallery/0,,20162055_4,00.html
Andy joins Martha's show for Thanksgiving.
Enjoy!