So we're pretty much just updating you when we verify that Andy Samberg and Joanna Newsom are still dating.
This is from the Red Carpet appearances on 9/20/09 at the Emmys (Andy was nominated for Mother Lover with JT).
Click here for more Red Carpet photos and vids:
http://andysamberg.blogspot.com/2009/09/andy-samberg-and-friends-at-emmys-2009.html
Enjoy these pics...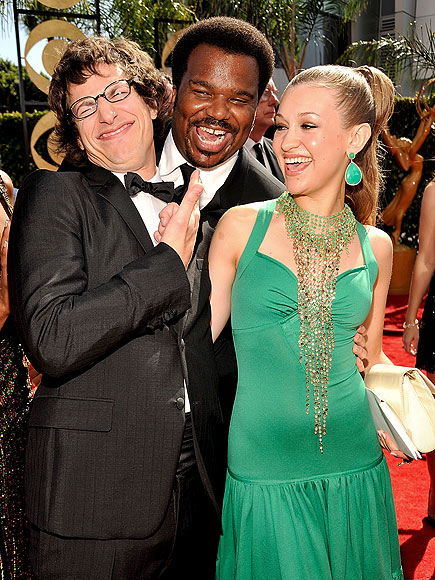 Joanna Newsom blings it up! Kissy kissy....
TLI and their ladies:
Up close:
Enjoy!