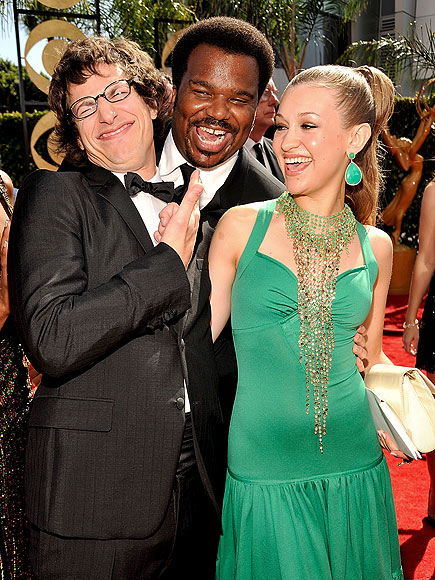 The SNL funny guy (with girlfriend, singer Joanna Newsom) makes friends at The Office – on the red carpet, natch – with Craig Robinson, who plays Darryl on the NBC comedy, The Office.
Here's a photo from the Emmys last night, 9/20/09.
Thanks Anony for the scoop on this pic!
Enjoy!