E! Online caught up with Seth Meyers, Kristen Wiig, and Andy Samberg on the Red Carpet at the Emmys 2009 and asked them if they think they'd be getting Rob Pattinson any time soon.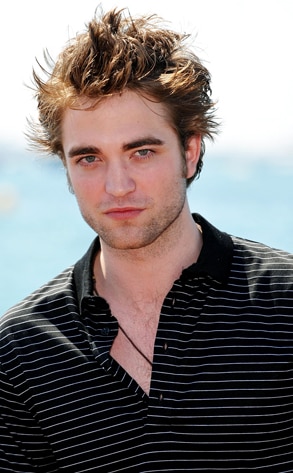 Here's what they said:
"Seth Meyers: We would love to get Robert Pattinson. How dare you tell me he's the hot guy from Twilight, like I don't already know!"
"We're campaigning for Rob to host SNL this season. Will it happen?
Kristen Wiig: Oh! I don't know. I don't know about that yet!
Would you give him the A-OK?
K.W.: Oh yeah, he'd be great!"
"Andy Samberg, whom we just want to snuggle, was busy making his way inside, but not before giving Rob the thumbs-up. Literally. When we asked A.S. real fast if he thought Pattinson would be able to hold his own on SNL, Andy gave the thumbs-up, nodded his head and mouthed, yessss."
Enjoy the full article
HERE!