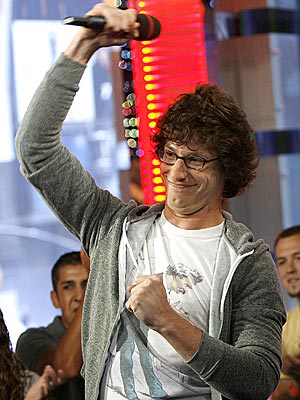 Here's a great image of Andy Samberg on TRL.
"Andy Samberg gets the audience charged up while visiting MTV's TRL in New York's Times Square on Monday. The actor chatted about his infamous D--- in a Box video (which is up for an Emmy Award) and his new film Hot Rod."
From:
http://www.people.com/people/gallery/0,,20048865_11,00.html
Enjoy!