Whom Would You Date?
THE CLASS CLOWNS
Andy Samberg's known for his risqué – yet hysterical – digital shorts on Saturday Night Live, and John Krasinski plays hopeless romantic Jim on The Office. But whom would you date?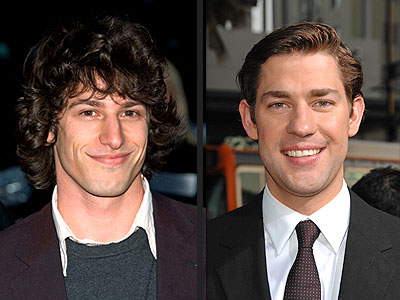 POLL: Whom would you date?
o Andy Samberg
o John Krasinski
John's currently winning at 51%!!!!
Vote here:
http://www.people.com/people/package/gallery/0,,20205861_20206142_10,00.html
Thanks to Jen from Jen from JenandKatCandy (
www.youtube.com/JenandKatCandy
).
Enjoy!