ANDY SAMBERG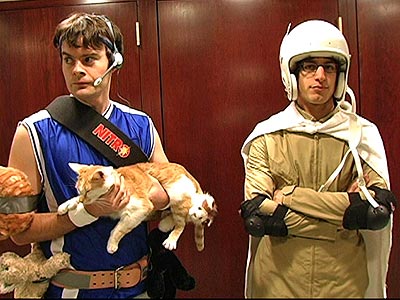 Season on SNL: 4th
Famous for: His SNL Digital Shorts, including "Lazy Sunday" and "Laser Cats," and who could forget his collaboration with Justin Timberlake, "D– in a Box"
On getting letters from angry cat lovers: "To clarify, when we say 'cat-lovers' here, we're talking about people that have sex with cats, right?" says Samberg. "[Because] those are the ones that don't like the sketch. Mainly due to the lack of cat sex, I'd imagine."
From:
http://www.people.com/people/gallery/0,,20233124_10,00.html
=============================
Hahahaha. Andy is always funny!
EnjoY!