Three weeks of back-to-back originals coming up staring Feb. 27th with J. Lo rocking her Louboutins as host, followed by "The Hangover's" Zach Galifianakis on March 6 (w. Vampire Weekend) and finally Jude Law on March 13th (with Pearl Jam, making their fourth SNL appearance)!
We hope for at least one Sherlock Holmes joke with Jude Law:
Jude was also on stage recently as Hamlet:
Of course, Jude will always be known as the Sky Captain:
And as Alfie: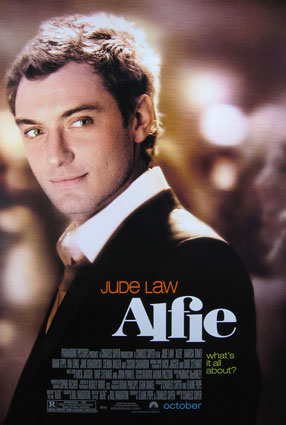 And Zach G is known from The Hangover:
Zach's best stuff is his Between Two Ferns interview show:
Natalie Portman's not so happy:
Here he strains his relationship with Bradley Cooper:
And here Charlize Theron is on to his games:
Enjoy!