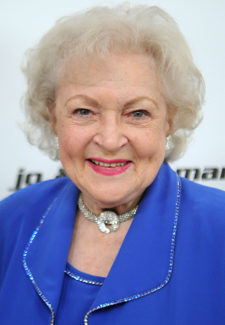 After much speculation (and an entire Facebook campaign) about whether the comedy vet would appear on the show, White has confirmed that she will indeed be popping up in a future episode. White did not give details as to when she'll be on the program...
te is 88 years old, but if her Snickers Super Bowl ad was any indication, she still has lots of laughs in her. Plus, she's having a great year — remember, she also earned the recent SAG award for lifetime achievement.
Perhaps the SNL gang could do a Golden Girls spoof? Bring on Fred Armisen as Blanche!
From:
http://www.buzzsugar.com/Betty-White-Confirms-She-Appear-Saturday-Night-Live-7673122
Enjoy!