June 11, 2010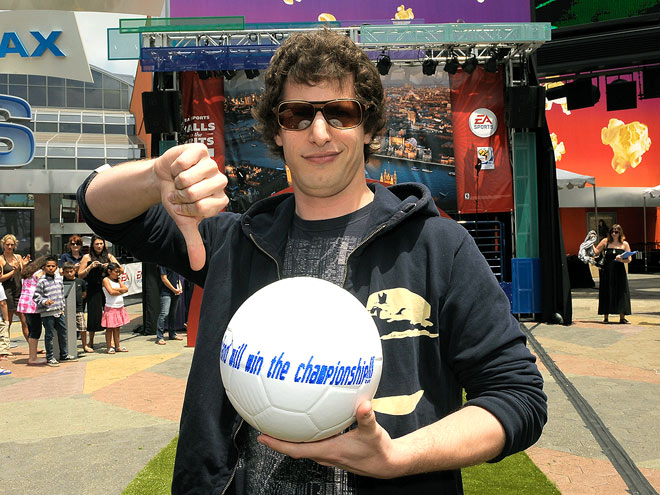 SHADY CHARACTER
SNL star Andy Samberg – checking out the action at an EA Sports World Cup event in Universal City, Calif. – disapproves of this (crystal?) ball's message: "England will win the championship."
From:
http://www.people.com/people/gallery/0,,20393499,00.html#20797949
I think Andy wants USA to win the cup!
Thanks to Amy for the scoop!
Enjoy!