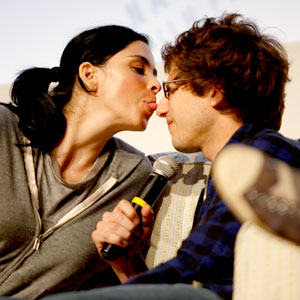 At the Nantucket Film Festival, Sarah Silverman finally got to do what she has apparently wanted to do for a long time—lick Andy Samberg's nose! The Saturday Night Live funnyman allowed Silverman to taste his schnoz in front of a few hundred people while they were panelists on Ben Stiller's All-Star Comedy Roundtable.
Read more:
http://uk.eonline.com/uberblog/marc_malkin/b187102_how_many_bodyguards_does_it_take.html#ixzz0sBmuFKxL
Thanks to Becca for the scoop!
Becca says:
So jealous of Ms Silverman!
Enjoy!