Andy has won an emmy for * in a Box and was nominated for Mother Lover. (Plus he was nominated for a Grammy for I'm On a Boat.)
Now he's getting another nomination for Shy Ronnie.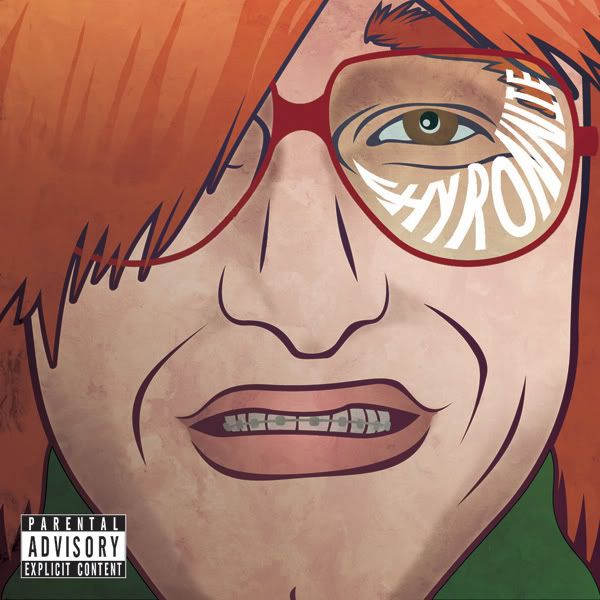 Saturday Night Live • Host: Blake Lively
(Song title: Shy Ronnie) • NBC • SNL
Studios in association with NBC Studios and
Broadway Video
Aleric Banks, Music by
Andy Samberg
, Lyrics By
Akiva Schaffer, Lyrics By
Jorma Taccone, Lyrics By
From:
http://www.emmys.com/nominations?tid=111
===============
In other SNL nomination news, Kristen Wiig gets nominated again as supporting actress, and Betty White and Tina Fey were nominated for guest actress (Tina's third SNL nomination after leaving the show, and she's had one win; she was never nominated on the show). SNL was also nominated for its Comedy Series category, and it was nominated for the special, "Saturday Night Live In The 2000s: Time And
Again." (Plus lighting, makeup, writing, and technical direction. So Jorma and Akiva get writing nominations again.)
Once again, Andy was the only SNL dude-actor nominated. This just goes to show SNL's progress in female comedy. Another sign of that is that three of the Comedy Lead Acresses were from SNL... Amy Poehler, Tina Fey, and Julia Louis-Dreyfus.
Not sure why "On the Ground" wasn't nominated, but I suppose it wasn't the best song musically (similar to everything out there), and it wasn't the best song lyrically (doesn't even rhyme, and isn't super creative or artsy). Plus I'm On a Boat and Ji#* In my Pants weren't nominated last year (only Mother Lover was), so just cuz a song is popular or well liked doesn't mean the Emmy judges prefer it.
Thanks to Rachel for the scoop!
By the way, that Shy Ronnie album cover is fan made; there's no Shy Ronnie album.
Enjoy!