We're building a case (pretty cut and dry) that Andy is coming back this year!
---
Case 1:
Here in this Podcast, Andy says he's returning:
http://hw.libsyn.com/p/3/3/2/3329fdea25cca87c/CBB_109_MAIN_EDIT_2.mp3?sid=b8e1c1dab26fa33537a88e3131d1598c&l_sid=20088&l_eid=&l_mid=2618165
Our post on the interview is here:
http://andysamberg.blogspot.com/2011/07/andy-samberg-interview-comedy-bang-bang.html
As SJCSC1 said, "It's a long interview, but I listened to it and the guy asked him if he was returning for next season and he said yes"
----
Case 2
: Andy has said in past interviews information that would imply he has a 7 year contract on SNL (making this his last year under his initial contract)...
http://andysamberg.blogspot.com/2008/01/andy-samberg-has-7-year-contract-on-snl.html
http://andysamberg.blogspot.com/2009/09/andy-samberg-has-3-more-years-on-his.html
----
Case 3
: Wikipedia makes it blatantly clear that everyone is returning for season 37, by piecing together all the Web information...
http://en.wikipedia.org/wiki/Saturday_Night_Live_(season_37)
In addition to Lorne saying "everyone will return" in a press conference, Bill, Seth, Jason, Andy, and Kristen (all the hottest stars, basically) have said they'd return in separate interviews.
--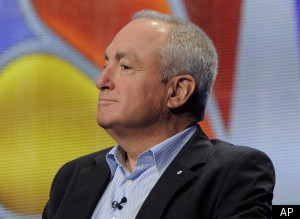 Case 4
: Here is that press conference where Lorne mentions everyone will return...
http://www.huffingtonpost.com/2011/08/02/lorne-michaels-says-all-snl-cast-members-returning_n_916013.html
For the first time since 2009, no "Saturday Night Live" cast members will depart the show before the next season. According a tweet from TV critic Roger Catlin, executive producer Lorne Michaels made the announcement at the Television Critics Association press tour.
Michaels also added that he would hold auditions for new cast members the end of August. "SNL" featured player Jay Pharoah announced on Twitter that the premiere would be Sept. 24, although the tweet has since been removed.
========================
So Andy and pals are obviously coming back. It's also interesting that Lorne is holding more auditions in August. He might be looking for one or two last minute featured players to add. It sounds like he knows he's going to lose all his big brass for Season 38, and he wants to get as many potential stars in there as possible.
It seems that Andy, Bill, Kristen, and Jason all signed to work through Season 37. So all four will likely leave for Season 38, especially since...
1.
Andy Samberg
is booking starring films opposite Adam Sandler (I Hate You Dad) and Rashida Jones (Celeste and Jesse Forever), and he could easily do another album or show.
2.
Kristen Wiig
hit big with her first starring role turning into a blockbuster (Bridesmaids), and she's already lined up Friends with Kids and Imogene (she's producing and starring in the latter).
3.
Jason Sudeikis
was off to a bumpy start when starring in Owen Wilson's Hall Pass, but he's proved he can hit gold by starring opposite Jason Bateman in Horrible Bosses. (He needs to follow it up quick.)
4.
Bill Hader
has the most successful supporting film career of the cast, and he's got his first starring role lined up in 2013's Skeleton Twins, opposite Anna Farris (Andy is in her "What's Your Number?" this year).
5.
Seth Meyers
is a little behind in the film world (he's racking up some supporting roles), so he wrote his own starring role in Key Party (2013). If his film career doesn't pan out, he can "retire" into a talk show host for as long as he wants.
And then Fred and Kenan are getting stale, but they can also pick up supporting TV roles when Lorne's ready for them to leave (Fred is voicing Brainy Smurf and can pick up other TV and supporting roles since it looks like Portlandia might not be working out). Lorne will probably ask them to stay (and they probably will, since SNL is their biggest thing) for a year to three after the big guns leave (Andy, Kristen, Jason, and Bill).
That leaves the future of SNL squarely on the shoulders of Bobby Moynihan, Abby Elliott, and newbies: Jay Pharoah, Taran Killam, Paul Brittain, and Vannessa Bayer. Jay has the biggest potential, if he can learn to build out more characters. Second is Taran if he can be more aggressive getting his characters and impressions on air (it seems like he and Lorne are waiting for the others to leave to feature Taran more by necessity). Paul also has a lot of potential. Vanessa and Jay shone bright their freshman year due to their impressions (Vanessa's Miley was the biggest).
However, Abby and Vanessa aren't enough of a woman team, especially since Tina Fey, Amy Poehler, Maya Rudolph, and Kristen Wiig shone so bright).
So I can see how Lorne's thinking of the future. He's likely targeting funny woman (something he's been focusing on for years, thus the high turnover of ladies lately). He might do well to bring back Michaela Watkins as well as bringing on a new woman(especially in Wiig's absence).
What do you think is going to happen?
Enjoy!