Andy is sooooo funny as these Tennis stars! The photographer really understood Andy's humor and sought to capture it perfectly!
Click these to see them bigger...
Samberg as Andre Agassi:
As Bjorn Borg, the steely Swede:
As Jimmy Connors, doing his famous fist pump:
As McEnroe:
As Borg, winning Wimbledon in 1980:
As Pete Sampras, the big, hirsute server:
As McEnroe:
And here are some smaller images (no click)...
Here Samberg re-enacts Iooss' photograph of a famous John McEnroe moment at Wimbledon from 1980:
A larger version of the cover: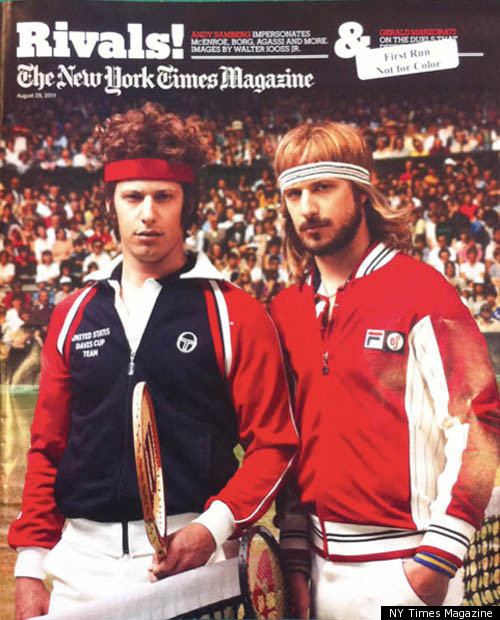 Let us know if you make any icons out of these!
I still think it would be sweet if Andy made a film, song, or digital short that combined all these characters/impressions. It's hilarious!
Enjoy!