Tres Sugar brings you this...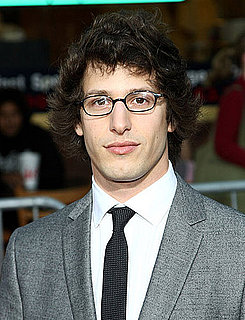 I love a man who can make me laugh, and SNL's Andy Samberg sure is funny. The D**k in the Box sketch he did with Justin Timberlake won him an Emmy, but I must admit that I preferred his charm in his "I'm on a Boat" music video featuring T-Pain. I also thought that Andy's role as Paul Rudd's gay brother was a bright spot in the movie I Love You Man. Does this comedian make you want to say, "I love you Andy?"
Current score:
Do - 21%(57)
Dump - 13%(37)
Marry - 66%(183)
Vote here:
http://www.tressugar.com/5932516
Enjoy!