Favorite Web Celeb Nominees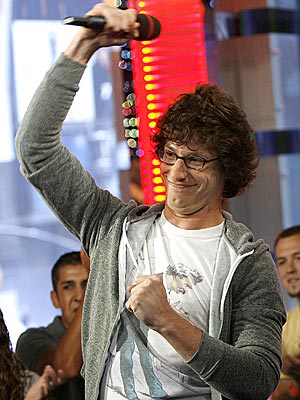 Nominee No. 2 -- Andy Samberg: Lifetime Achievement in Viral Videos
While other stars dominate the box office or the Nielsen ratings, Andy Samberg has become the ultimate viral online video star. With his Lonely Island counterparts, Andy has proved to be a Web star with his "SNL" Digital Shorts.
Starting back in the day with "Lazy Sunday" to "D--- in a
Box" to the recent hilarity of "On the Ground," he never fails at delivering millions of hits and creating the newest online sensation for wannabe comedians to fail at recreating. You know an Internet video is truly viral when your 91-year-old grandmother references "I'm on a Boat." For serious.
From:
http://wonderwall.msn.com/movies/favorite-web-celeb-nominees-4967.gallery
Enjoy!