Vanilla Ice In 'I Hate You Dad,' New Adam Sandler Comedy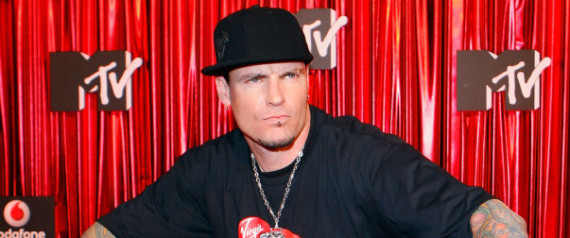 Could Vanilla Ice finally be delivering his long-awaited second hit?
The onetime rap star is out of the music business, but after a rocky two decades, has landed a major film role. Variety reports that Vanilla Ice, real name: Robert Van Winkle, has been cast in the upcoming Adam Sandler film, "I Hate You Dad."
Ice will play a longtime friend of Sandler, who, in turn, will play Andy Samberg's dad. In the film, Sandler moves in with Samberg and his new fiancee, whom Sandler immediately begins to feud with.
Variety also reports that Leighton Meester, last seen on the big screen in this winter's "The Roommate," and before that, "Country Strong," is in talks for the role of Samberg's bride to be.
For the past two decades, Vanilla Ice has released a number of poorly received albums, jumping between hip hop, rock and grunge to create a unique, if not highly popular, style. He's continued to tour, but drug problems and some outlandish behavior have taken their toll on his reputation.
In 2008, he was arrested for assaulting his wife, though she later said he only pushed her; as part of a 2009 marketing campaign for a mobile phone company, he "apologized" to the world for his career.
It was recently announced that he'll play Captain Hook in a pantomime performance of "Peter Pan" in England.
From:
http://www.huffingtonpost.com/2011/04/02/vanilla-ice-in-i-hate-you-dad_n_843964.html
So Ice plays Sandler's friend. Surprised Rob Schneider's not in that role. I love to watch Sandler movies to see how Rob's going to pop up, because he's such a chameleon.
From the previous article, we know that Ice is playing himself, which makes his character more interesting, I think.
Are you interested in seeing Vanilla Ice in the film?
On a slightly-but-not-really-related note, we made this silly Lego-style 3D animation about Vanilla Ice:
Enjoy!