This gives Andy a total of 6 Emmy nominations! (He was nominated and won for Junk in a Box, and then he was also nominated for Mother Lover and Shy Ronnie.)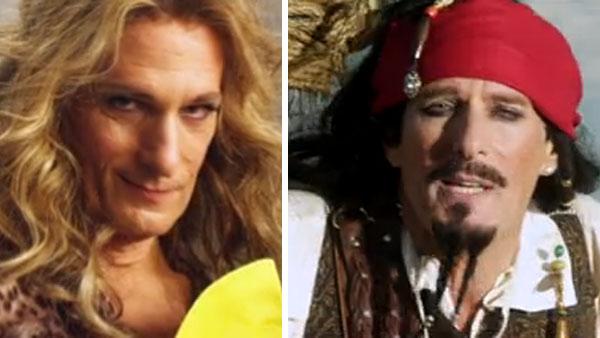 3 new nominations...
Outstanding Original Music and Lyrics
:
- I Just Had Sex
- Jack Sparrow
- Three Way (Golden Rule)
Find these nominations here:
http://www.emmys.com/nominations/2011/Outstanding%20Original%20Music%20And%20Lyrics
============
Unfortunately, all three nominations are in one category! Also nominated from SNL in that category are the Justin Timberlake Monologue Song, a Robert Klein HBO special song (An American Prayer), and a Family Guy song. So Andy's got a 3 out of 6 chance of winning. Could this be a second Emmy win for Andy Samberg (and TLI)?
Onto other Emmy nominations...
Timberlake has won before for hosting SNL, as did Betty White. This time both Zach Galifianakis and Timberlake are nominated for hosting. Honestly I think Jim Carey was robbed for not being nominated. I loved him hosting SNL.
Get the full list of 2011 nominations here (click the categories on the left and the drop-down list with more options on the upper left):
http://www.emmys.com/nominations
Other SNL/alumni nomination news...
-
Lead Actress
: Tina Fey was nominated for 30 Rock; and Amy Poehler for Parks and Rec
-
Supporting Actress
: Kristen Wiig for SNL
-
Variety Program
: SNL; and Late Night with Jimmy Fallon
-
Guest Actor in a Comedy
: Zach Galifianakis for hosting SNL; Justin Timbelake for hosting SNL
-
Guest Actress in a Comedy
: Tina Fey for hosting SNL
-
Writing for a Variety Program
: SNL
==================
Thanks to Anony for the scoop (and for sending us on a wild goose chase)!
So, what do you think? Will Andy and TLI take home a second Emmy Award? If so, which song will take it? I don't think Golden Rule will (since Mother Lover didn't take it). I think Jack Sparrow and I Just Had Sex both have a chance. What do you think?
Enjoy!