So... Andy's supporting in a new comedy starring Anna Faris (Scary Movie) and Chris Evans (Captain America) called "What's Your Number?", and it's set to open on Sep 30th, 2011.
Here are some posters!
For the upcoming summer comedy "What's Your Number?" starring Anna Faris and Chris Evans. The film, directed by Mark Mylod (Ali G Indahouse, The Big White) is based on Karyn Bosnak's book 20 Times a Lady.
I wonder if this was an alternate title: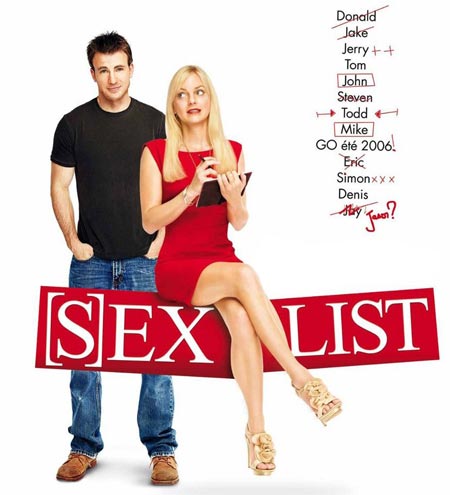 Ally Darling (Anna Faris) looks back at the past twenty men that she has had relationships with in her life and wonders if one of them might be her true love. She enlists the help of her neighbor, Colin Shea (Chris Evans) in exchange to help him avoid his ex-girlfriends.
Check out 2 more of the posters here:
http://www.filmofilia.com/all-posters-from-whats-your-number-59827/#ixzz1WRMtBAdu
Do you think Andy should star in a rom com with Anna Faris?
Enjoy!