Updated: We found the image that was used to make the shirt! It's below...
============================
Kyle asked who's on Andy's shirt. Yes, it's Mark Twain.
I found the original image (an old illustrated cartoon of Samuel Clemens) that was put on the shirt, and there are many other similar shirts out there.
Here's the original editorial cartoon that was used for the shirt (the shirt is a scaled-back version of this cartoon):
Here are a few other Twain Shirts...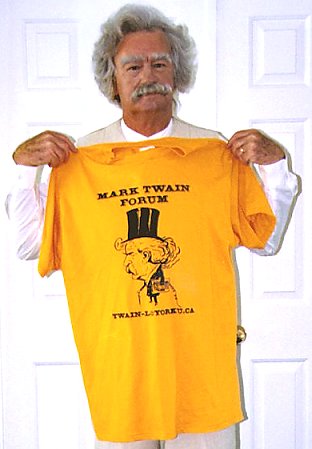 And here are photos of Samuel Clemens:
Mark Twain used to be really cut:
Enjoy!