So here's another random editorial. Andy Samberg is using devices more rather than turning to the Internet for social computing. Obviously, he watches YouTube videos, but the TLI YouTube channel is mostly run by Jorma and Akiva, and they put the other responsibilies (Twitter and Blogger) mostly on Joni.
So as Andy Samberg's interest in mobile devices for communication and social escape rises, there seems to be two competitive thoughts in the world about whether they prefer to use the Internet (with sites like Facebook) or mobile devices (like iPhone).
So we scoured the Internet looking for mobile sites and we found one that's successful in Germany (and in the UK).
So let's take a look at one of these sites as an example of what's out there.
Mobile Accessories:
Handyzubehör
So the first thing I noticed is how many different types of headsets there are. They range from small ear pieces to larger headsets that cover the ears.
http://www.mobilefun.de/
I also noticed that they sell USB drives and what they call "dongles." Does anybody own a dongle? That's a silly name. The Bluetooth dongle transfers and backs up photos, files, ringtones, contacts, and more.
Nano USB Bluetooth Dongle: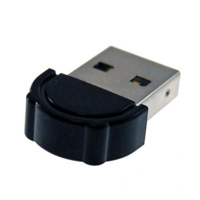 You'll also find other accessories like charge decks. This one's from Samsung:
Nokia Accessories:
Nokia Zubehör
Here's a Nokia headset:
Blackberry Accessories:
Blackberry Zubehör
And here's a Blackberry case:
Mobile Phone Cases:
Handytaschen
They have some interesting cases:
And then I'm also curious about the different phones that are out there.
What kind of phone do you think Andy uses? Do you think he would use an iPhone (above), a Google phone, Nokia, Samsung, or something else? What do you use? Personally, I use a Nokia from T-Mobile.
Enjoy!